Jail Guide offers a free community prison forum for people who have questions about Utah DOC. Join our
Utah Prison Forum
here
Begin your Utah inmate search with ease when you browse Jail Guide's database of Utah DOC prisons. Inmate information, visitors guides, telephone numbers & addresses are listed
Utah Inmate Search and Prison Locator
Looking for Utah prison inmates is somewhat a struggle unless you know where to look. Some inmates are transferred and often their transfer paperwork isn't updated in a timely manner leaving the relatives to fear worry and fear the worst. Communication is key to staying together as a family, and being in a Utah prison often makes family time impossible. So we put together a free inmate search site that helps families in Utah reconnect.
Jail Guide also offers a prison locator for any prison in the world. If you know someone who is locked up abroad you can easily choose the country where you think someone is being detained and start your search.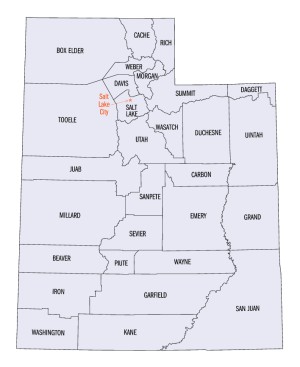 Use the information below to begin your Utah inmate search from the privacy of your home or mobile device. This database of Utah prisons is a free service. Jail Guide is not affiliated with any local, state or federal government agency. This information is public information simply being gathered in one spot... JailGuide.com
Proceed to:
Find Utah Inmates
We made sure to include as much Utah prison information as possible for the Utah inmate search portion of the site. Be sure to browse the visitor handbooks and inmate guides for each Utah DOC prison and county jail (if applicable).