There is a long and sordid tradition of business going on in American prisons. The isolated consumer base, the high demand for goods, the excruciatingly limited supply — it's a hothouse of entrepreneurial finesse, extreme risk — and obscene returns.
Illegal Cell Phone Use in Prison
The biggest selling items behind bars have always offered a slice of escape. Not a file, or a schematic of the pipes leading outside the gates, but an instant of abandon allowing an inmate to forget about his life and to live outside the walls, if only in his mind.
Until recently that meant drugs, and the slippery trick of allowing the mind to believe it was someplace else, but that has changed.
There are still drugs in prison, but now there's a better escape that for the enterprising and charming convict may even generate a source of monetary return: smart phones. It's no secret, prison cell phones are in the news and we wanted to see what we could find out.
To learn more about the "hustle," what inmates call any moneymaking scheme in prison, we rented a P.O. Box and sent off letters to a handful of American prisoners. Among others we heard from Leon Kingsley (not his real name) who eventually talked to us on a smart phone away from the prying eyes and ears of penal officers. Kingsley says that a $20 basic phone earns the guards that sell it an easy $400 to $500. Kingsley sent us the pictures here to prove what he says is the truth.
"And the police will do it, too, because they get paid very little," Kingsley, who's serving a 10-year state sentence and 110-month federal sentence, says "But if you use the phone and sell time off of it to the other inmates, you'll make your money back in one month."
"There's a lot of money in here…a lot of money you can make. If you have a good officer, you can make $4,000 or $5,000 a week."
If the phone has wireless capabilities, it can cost the prisoner — or their people on the outside — as much as $1,000. With high-speed internet access, Kingsley says the inmates will make Facebook accounts, "meet girls and get them to send money."
For $50, the inmates can purchase 15 hours of phone time, typically broken up to an hour a day, 30 minutes at a time. Although most inmates use these precious moments to call friends and family, there's also the opportunity for convicts to contact co-defendants and witnesses — such as the alarm caused when authorities found unauthorized cell phones in convicted serial killer Charles Manson's property.
Through what Kingsley calls "word on the street," prisoners usually know which guards will help them bring in contraband, the same way that civilians who want illegal goods know where to go and who to ask.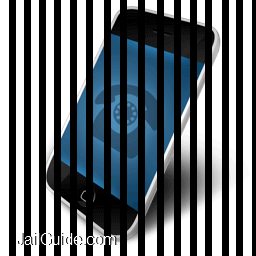 "You just try them up, you have to get talking to them," he says. If the officers agree to deal, the inmates have cash sent in.
Aside from cell phones, anything that you can't buy at the prison store (commissary) has value on the inside.
Kingsley says a can of Bugler tobacco — which goes for around thirty bucks — can be broken down and sold for $1,200. An ounce of pot that costs $100 "on the streets" will go for $600 or $700 behind bars.
"There's the weed man, the meth man, whatever you want. And your friends will tell you these things." [read more]
Article By: Vivian Giang and Robert Johnson of Business Insider