Who can I talk to about transferring my wife who is an inmate at The Black Mountain Substance Abuse Treatment Center closer to home in Stanly County? It takes me 3 hours one way for visitation.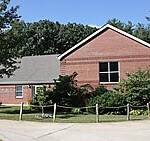 Answer: Black Mountain appears to be a Substance Abuse Treatment Center for Women. Not our business, but why not let your wife stay there and get the help that she needs? We are reading the information about the facility and there seems to be a lot of positive work going on there to help inmates with dependency issues and also to transition for parole.
Reading from the site:
Encourages healthy social living skills;
Integrates cognitive-behavior interventions as a core curriculum;
Provides motivational enhancement therapy;
Utilizes selected material from Stephanie Covington's work addressing women's recovery/trauma; and
Introduces the program participant to a variety of self help recovery groups
We understand it's hard to be without your loved one, but if she is in this type of facility, maybe she needs the help… and your support.
The staff at the Black Mountain Substance Abuse Treatment Center for Women is skilled at creating a supportive atmosphere for the women to begin facing the challenges of recovery. With a caring staff, and a program designed to promote change, the road to recovery begins at Black Mountain.
Kudos to the staff at Black Mountain SATC.